Fall Guys' tips and strategies
This wonderful party game has surprised us all. Nothing better to have a good time and have a few laughs than Fall Guys. However, we are not satisfied with just playing, we want to win! And, since you're probably one of us, we're going to give you a hand with some tips and tricks to win crowns in Fall Guys. Because we play for fun, but if we can also get the win, so much the better!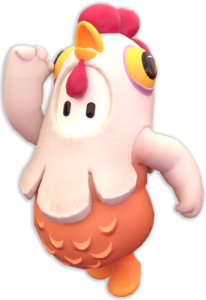 Although we will also go into detail with specific tricks for each type of round, there are certain general strategies that will serve you at all times, no matter what level you are at. Maybe some of them seem like basic tips, but they will be of great help to you.
Be patient: this game is very addictive, but if you don't take it patiently you can lose your temper. Having "that" calm point will allow you to analyze the different levels, learn from them and, of course, do better than your opponents.
Learn to jump: you only have to look at the Fall Guys characters, with those short legs, to realize that they are quite clumsy. Although it may seem obvious, it's very important that you practice jumping a lot. Learn to jump at the right time, neither before nor after. This will make a difference.
Keep your distance: 60 players at the same time on the same stage, that's a lot of players. Try to run away from the crowds. Be smart and let the others get in the way of each other, grabbing and bumping into each other.
Work as a team: going it alone is not always the best strategy. Sometimes it is better to make allies and coordinate with them to make progress on certain screens. But in the end only one can win, so at some point the alliance must be broken.
Let the others fail: following the previous advice, be smart and delay slightly in the rounds of races where you are not very clear about the itinerary. Watch how others fail and let them find the right route.
Avoid shortcuts: It is common that there is more than one way to reach a goal. The logical thing would be to take the shortest path. However, most players will do that, which will form a funnel that can make you lose a lot of time.
Hold on to: you can hold on to the edge of some platforms to avoid falling.
Go for it: although it may seem counterproductive, throwing yourself on the ground can help you a lot. Dives will not only allow you to scratch a few tenths when you are reaching a goal, but will also serve to knock down your opponents or jump over a group of them.
Launch them: it's worth it! If you have a rival nearby, grab him and throw him.
Take advantage of the mats: jump over them to get around some obstacles.
Take advantage of the camera: try to move it at all times to get an overview of where the obstacles are and where your opponents are coming from.
Runs in the direction of rotating obstacles: so, if one of your opponents pushes you, which will happen often, you will be thrown in the right direction.
Tricks for racing mini-games
Now that you know some general tricks, we recommend you to access our 
race levels
.
Strategies for the team levels
Tips for the final rounds
Click on 
final screens
 if you want strategies and tricks for each of them.
You're sure to get a lot out of this set of strategies and tips for winning in Fall Guys. But you can't win by reading a few tricks, you have to practice! So get into Fall Guys and start playing games until you become a master. You'll see that with these tips and a little practice, you'll start to get crowns.
In this section, we've laid out some tricks you can use in your games in Fall Guys: Ultimate Knockout. However, you can find out even more about what's in store for you in each round by going to our Fall Guys levels and rounds section.